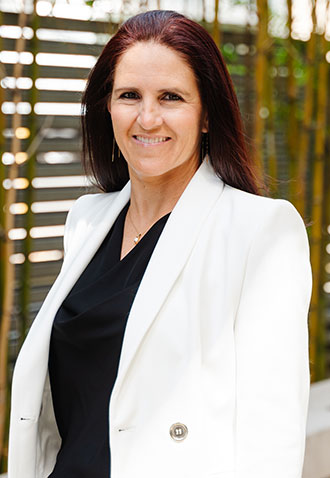 An L.A. native and local Palos Verdes specialist with a passion for the community and its real estate offerings, Sharon Umansky Benton brings her creativity, enthusiasm, and business savvy to The Agency.
Having spent most of her life on the Westside, Sharon offers extensive local knowledge and area expertise that are second to none. Her talent for seeing the potential in a property and knack for helping families find that perfect place to call home have quickly earned her the loyalty of a discerning clientele. With a sphere of connections and experience that extends from Beverly Hills to the Southbay, Sharon is driven to exceed her clients' expectations throughout every step of a real estate transaction.
Sharon grew up in the Beverly Glen area and graduated from The University of Southern California with a B.A. in Finance and Management. After purchasing her own homes over the years and helping friends do the same, Sharon recognized her affinity for real estate and set out to earn her real estate license. Having spent several years working in L.A.'s garment district, she is adept at navigating even the most complex deals with precision, while her keen eye for home staging has proven an asset to sellers looking to maximize their property's value.
Born in Mexico and fluent in Spanish, when Sharon's not serving her clients in real estate, she spends most of her free time with her husband and three children and enjoys bike riding, hiking, skiing, painting, and relaxing at the beach. She is a longtime resident of Rolling Hills Estates and actively involved with the local schools.